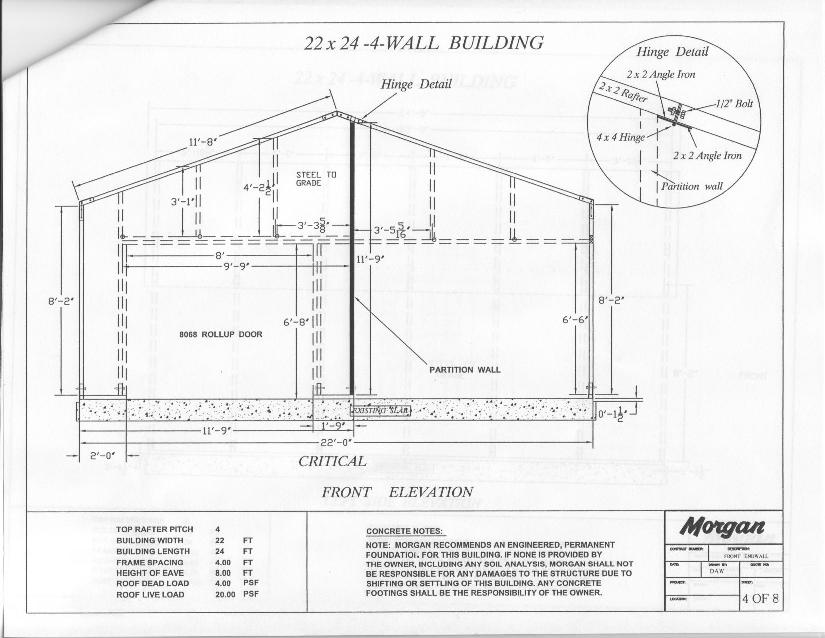 The Brewhaus Concept Gets Serious
While Mark and I had talked about the idea of a metal building at the end of my driveway, the idea really didn't take shape until Mid-march. Mark and I spent time with his engineers and the city to make sure we could design something that would meet city codes. I could not build a completely enclosed garage at the end of my driveway because of a sewer easement.
Several drawings were created, and later presented to the city, to show the ideal solution with a one car garage and a collapsible carport to allow access on the easement. The first two images are the final engineering drawing. One shows the layout of exactly where the garage and carport were built. The other drawing shows the detail around the hinge for the collapsing carport.